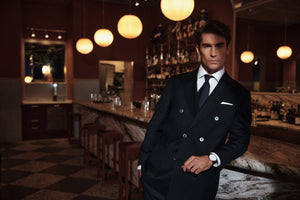 Oscar Jacobson
Synchronized in Time
Oscar Jacobson has a history of over 120 years of the highest craftmanship and tailoring excellence. They are constantly striving for perfection in the materials they choose and how the manufacturing process is carried out. Their dedication to high standards ensures their garments and accessories are made to last.
TRIWA and Oscar Jacobson are a perfect match. As we are one of the world's leading watch companies working with an environmental focus and sustainability as a fundamental mission, we can help to extend the range of products Oscar Jacobson offers, with respect to their values and customers' expectations of quality.
Together we introduce sustainable and innovative watches made of SSAB fossil-free steel and recycled ocean plastic.